Hello Guitar Hero fans!
This week's premium show for NYE features some Party Singles, The Dead Weather (you know the band where Jack White drums), and three classic singles from Loverboy, Pat Benatar, and Survivor.
Party Party Party!
* Andrew WK "Party Hard"
* Steel Panther "Party Like Tomorrow Is The End Of The World"
* Twin Atlantic "Fall Into The Party"
The Dead Weather
* The Dead Weather – Be Still (Live)
* The Dead Weather – I Feel Love (Every Million Miles) (Live)
* The Dead Weather – Let Me Through (Live)
Return of The Classics
* Loverboy "Working For The Weekend"
* Pat Benetar "You Better Run"
* Survivor "Children of the Night"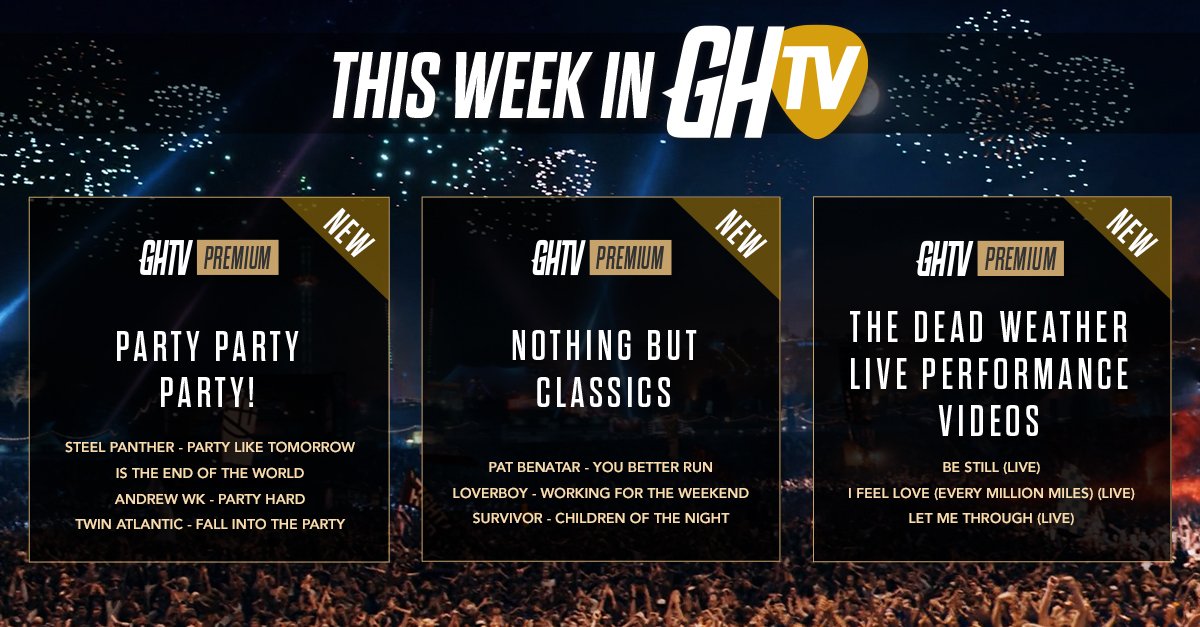 Also according to @GrumbleVolcano6 they added a bunch of GH Live on disc songs to GHTV.
* Of Monsters and Men – Mountain Sound
* The Gaslight Anthem – 45
* The 1975 – Girls
* Rise Against – Tragedy + Time
* Soundgarden – Been Away Too Long
* The Killers – When You Were Young
* blink-182 – The Rock Show
As always the previous Premium Show songs are now part of On Demand.
Thank Goodness for Girls (Live)
Undone – The Sweater Song (Live)
Say It Ain't So (Live)
The Killers "A Great Big Sled (ft. Toni Halliday)"
All Time Low "Merry Christmas, Kiss My Ass"
The Darkness "I Am Santa"
The Killers "The Cowboys' Christmas Ball"
The Raveonettes "The Christmas Song"
The Darkness "Christmas Time (Don't Let the Bells End)"
What is your favourite premium show so far? Let us know!